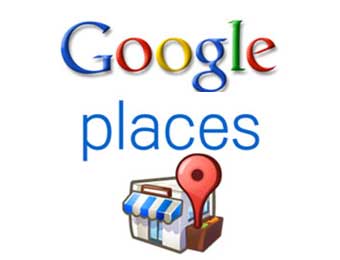 Google Places Best Marketing Tool for Small Businesses
This blog is dedicated to every aspect of
marketing your SMB (Small Business)
. We discuss everything from pricing to new product development to mailings to emailing. We currently believe that the
most Important Search Engine Marketing (SEM) Tool for most SMB's is Google Places.
Because of that, and because we have dedicated 1000's of man hours to research into how to get our small business clients the
highest possible ranking on Google Places
, we have a
Google Places blog
that is 100% dedicated to how you can get top rankings on your own.
My phone rings every day with individuals who have lost their top ranking and their phone has stopped ringing. They come from dozens of different types of industries, from emergency services companies to builders to moving companies and restaurants. One of my clients has had a strange situation where his Google Places listing is moving back and forth from page 1 to page 2. He can tell by the phone calls which page he is on.
There is no other marketing tool or internet media with that kind of power. Certainly pay per click (PPC) is trackable and commonly results in a very specific number of calls based on the expenditure made. However, if you can mount a successful ppc campaign, a top ranking on Google Places will be multiple times more successful, and cost a fraction of the cost.
Some businesses, even my business as a marketing consultant, don't get very many calls from Google Places or other local search engines (in fact I get none). My type of business gets most results from YouTube and blog posts. If you Google
Optimize Google Places
or
How to Optimize Google Places
, you'll see that I am listed number one out of all the seo guys in the country. That's how it works for me and it might be how it works for you.
However, if you are a retailer, service provider like dentist, PI lawyer, chiropractor, restaurant, or plumber, you better be ranking on Google Places today. There is nothing else like it. Great that it is free (for now), but you may be wise to hire someone to help you optimize it. My rates are in the middle compared to others. But if you
go here
, you can see the wide range of services we provide for only $845 per month. Call me, Randy, at 310-910-1848 today and we can help get your phone ringing and your door swinging.